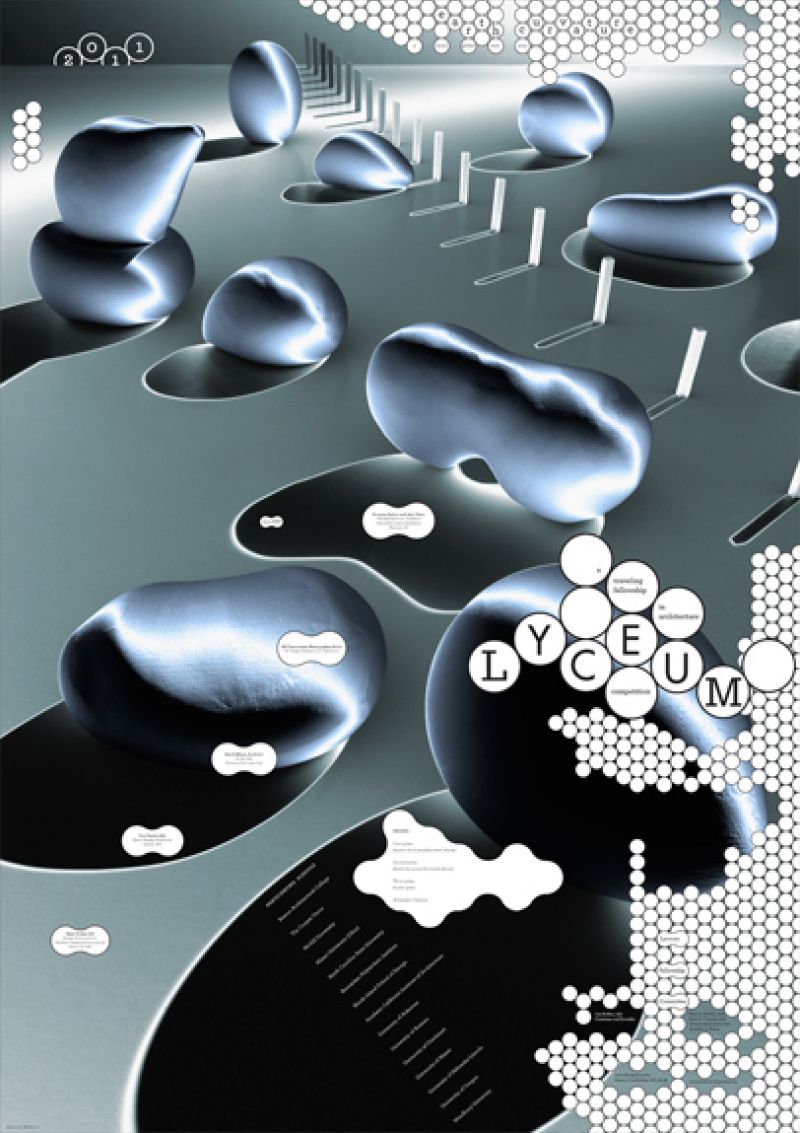 2011 Competition
Earth Curvature: A Local | Global Rest Area
2011 Competition Overview
The deserts of our world hold a special allure precisely because they are elemental, solitary spaces that somehow seem to focus our attention on the essence of our being and our position within the infinity of space, light and time. This allure has attracted many to dwell, prosper and bathe in their special presence despite their sometimes-harsh climatic conditions. Desert regions around the globe harbor great testaments of how to dwell and prosper in comfort and harmony with the forces of nature so explicit in this environ.
The four North American deserts have inspired many writers, poets, art historians, artists and architects in the last century. Our most famous architect, Frank Lloyd Wright, settled in the Sonoran Desert of Arizona as early as the late 1920's. In the last 40 years, artists and sculptors such as Michael Heizer, Nancy Holt, Robert Irwin, Donald Judd, Walter de Maria, Robert Smithson, and James Turrell, intent on re-examining what constitutes art and the experience of it, were specifically attracted to the deserts of the American West as the most open and the most fertile field for their exploration.
A 20,000sf Zero Energy Rest Area that engages a proposed Land Art Installation entitled "Earth Curvature." The Rest Area should provide 5,000sf of space(s) for "experience of place" as interpreted by each student. Additional spaces for engaging the specific context of this "place" should include:
• a 1,500sf café for 50
• (24) 400sf rooms for lodging (bath/sleep/rest)
• 600sf for M/W restrooms with 4 WCs/4 Lavs/2 showers each for 25 campers | 25 truckers
• required support spaces for all of the above
The intersection(s) of The Great Salt Lake Desert and Interstate 80.
Jury
Wendell Burnette
Jury Chair & Program Author
Bill Timmerman
Photographer / Artist
EC Project Initiation / Collaborator
Dan Hoffman
Architect, Studio MA
Phoenix / Salt Lake City
Tom Kundig FAIA
Olson Kundig Architects
Seattle, WA
Mark Hutker, AIA
Principal, Hutker Architects Inc.
Martha's Vineyard, Nantucket & Falmouth, MA
Director, Lyceum Fellowship