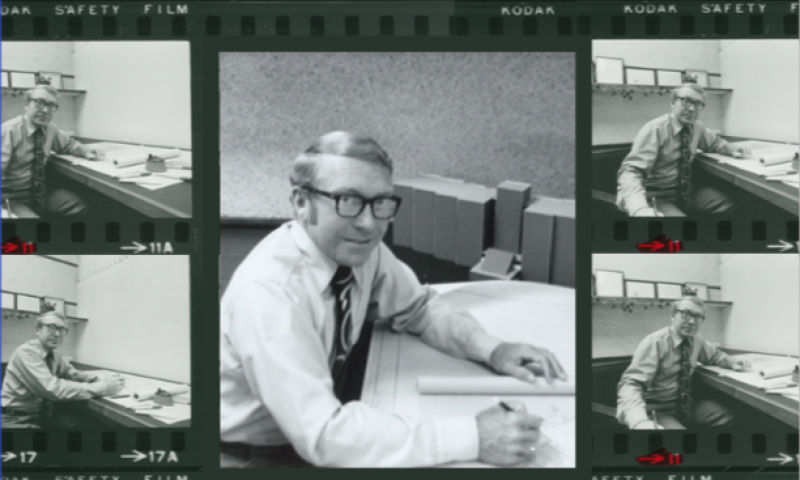 About Lyceum Fellowship
Through a unique structure of designcompetition, jury process, and prizewinningtravel grants, the Lyceum promotescollaboration, connectivity, and a designdialogue among schools, their students ofarchitecture and the prominent architectswho serve as program authors and jurors.
Lyceum Founder

Jon McKee, AIA
Architect, Philanthropist andFounding Partner of Symmes Maini& McKee Associates (SMMA).
Born and raised in Montpelier, Vermont, Jongraduated from Rensselaer Polytechnic Institutewith a Bachelors of Architecture in 1949. He joinedSMMA founding partners Bill Maini and ParkerSymmes in 1958, and requested that the firm beestablished as a A/E rather than E/A, to emphasizethe primary need for high-design quality from anintegrated firm. His approach always focused onraising the level of design excellence at SMMA andwas evidenced throughout his professional careerbeginning with his initial involvement with designingall the buildings for the firm.

As SMMA grew to become one of the largest designfirms in the region during the 1960s and 1970s, McKeewas responsible for selecting new designers whoshowed a high degree of creativity and innovationwhile establishing a Design Review Board internallyto critique and challenge the firm's design solutions.
Participating Schools to Date
Arizona State University
Auburn University
California College of the Arts
City College of New York
Clemson University
Cornell University
Georgia Institute of Technology
McGill University
Miami University (Ohio)
Moscow Architectural Institute
North Carolina State University
Oklahoma State University
Pennsylvania College of Technology
Penn State University
Rensselaer Polytechnic Institute
Rhode Island School of Design
Savannah College of Art and Design
Southern California Institute of Architecture
Temple University
Texas A&M
The Boston Architectural College
The Cooper Union
Universidad Nacional Autónoma de México
University of Arizona
University of Arkansas
University of California Berkeley
University of Cincinnati
University of Hawaii at Manoa
University of Illinois at Chicago
University of Miami
University of Michigan
University of Minnesota
University of Nebraska Lincoln
University of Oklahoma
University of Oregon
University of Tennessee Knoxville
University of Texas – Austin
Washington University
Wentworth Institute of Technology
Woodbury University