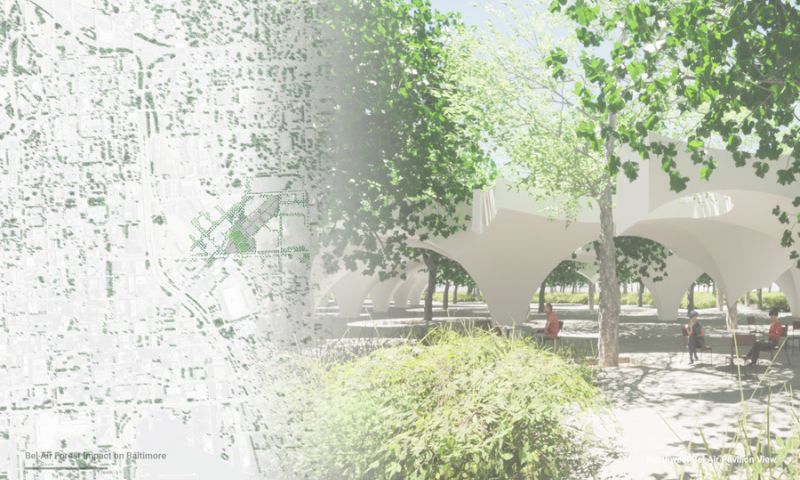 2023 Winners
1st Prize:
Michael Fitzpatrick, University of Manitoba
2nd Prize:
Ilmi Licaj, Boston Architectural College
3rd Prize:
Ruqaiyah Bandukwala, Syracuse University

Merit Awards:
Brock Dueck, University of Manitoba
Kelvin Hu, Pratt Institute
Sophie Howard, McGill University
Badr Echchihab, McGill University
Sarah Karadakis, McGill University
Emilia Abergel, McGill University
Clare Fentress, Yale University
2023 WINNERS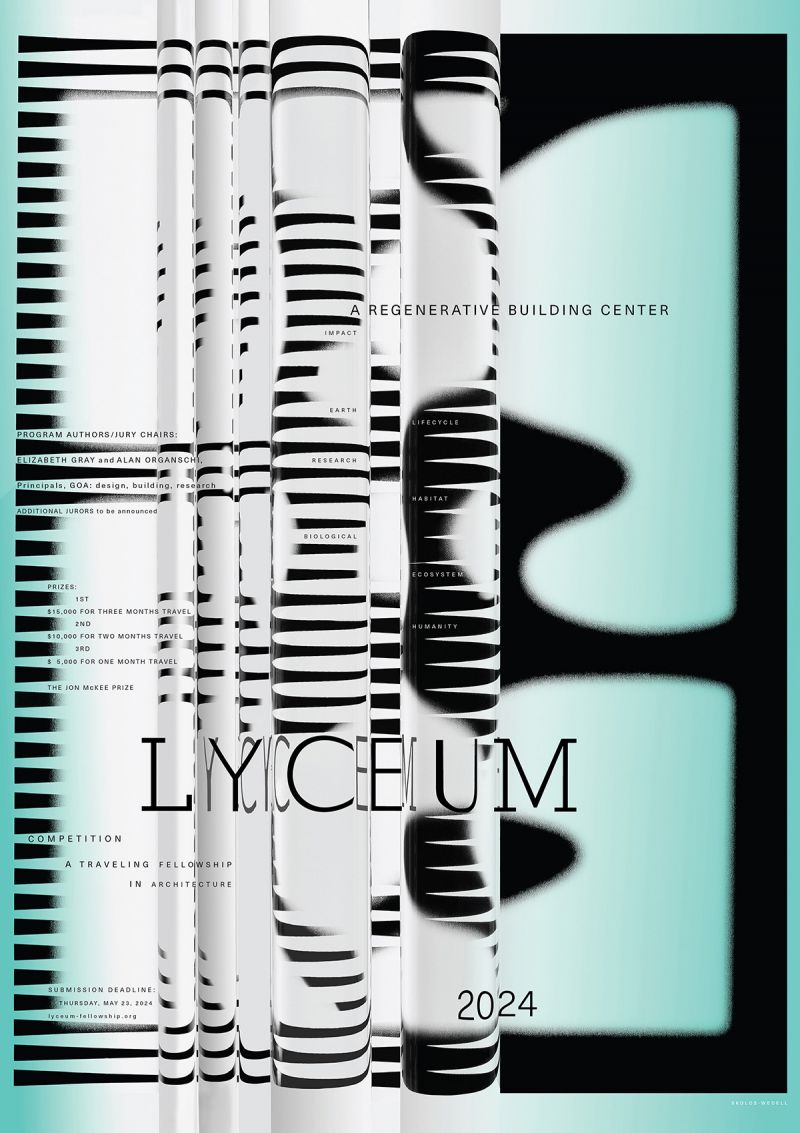 2024 Competition
Re-forming The Anthropocene:
A Center For Regenerative Building
Program Authors and Jury Chairs:
ELIZABETH GRAY and ALAN ORGANSCHI
Gray Organschi Architecture
The 2024 Lyceum Competition explores the potentially regenerative symbiosis between the inevitable growth of human settlement—our buildings and infrastructure, our towns and cities—and the essential health of our terrestrial ecosystem. The program calls for a new, hybrid building type, a "maker space" that functions as an essential component of a regional economic and ecological metabolism. The building itself will serve as a model of regenerative design and construction.
Learn More
Travel By the Numbers
1986–Present
Lyceum Archives
2022 Winners Announced!
The competition programs have spanned the continent and globe, challenging students to think broadly about the venues and opportunities for creative design, environmental and social impact.
See Past Winners
2022 Competition
LYCEUM STUDIOS
Faculty are enthusiastically encouraged to structure design studios around Lyceum competition briefs. Sign up for our emails to be among the first to learn about new competitions on the website. "The Lyceum Fellowship Competition is an outstanding learning experience for the student competitors and faculty advisors. The project brief provides a detailed and informed foundation, and the integration of developing a travel proposal along with a design project encourages expansive thinking. Aspects raised through design inquiry open portals to seeking in-situ learning. The method of presentation encourages both independent exploration and the focus to convey ideas through concise expression. While the prizes are substantial, it was evident that an incredibly valuable semester was its own reward." Joanna Lombard, University of Miami Faculty Advisor