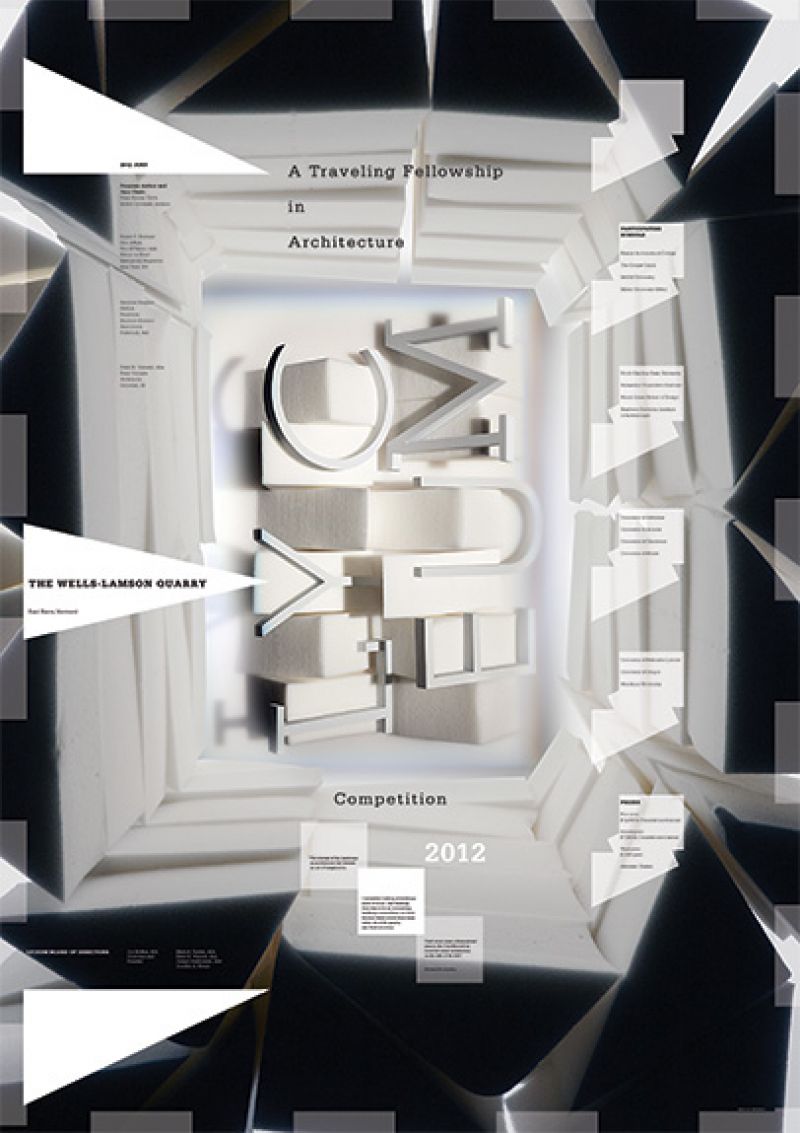 2012 Competition
The Wells-Lamson Quarry
2012 Competition Overview
Human beings have a history of landscape alteration: pyramids, aqueducts, and deforestation. Modern lifestyles are made possible by industries throughout the world, but we take them for granted. The natural world is transformed by industry, particularly those that extract raw materials and resources from the land.
What happens when industry leaves substantial marks on the earth?
The charge is to design a building complex for an institution devoted primarily to visual, literary, landscape and performing artists, engaging the site in a significant way commensurate with the size, scale and emotional impact of the quarry.
Jury
Peter Bohlin, FAIA, AIA Gold Medalist
Jury Chair and Program Author
Founding Principal
Bohlin Cywinski Jackson
Wilkes-Barre, PA
Susan S. Szenasy, Hon ASLA, Hon NY Metro AIA
Editor in Chief
Metropolis Magazine
New York, NY
Stephen Stimson, FASLA
President
Stephen Stimson Associates
Falmouth, MA
Craig Dykers
Architect . Senior Partner . Director
Snøhetta, New York, NY
Peter N. Vincent AIA
Principal
Peter Vincent Architects, Honolulu, HI
Director, Lyceum Fellowship