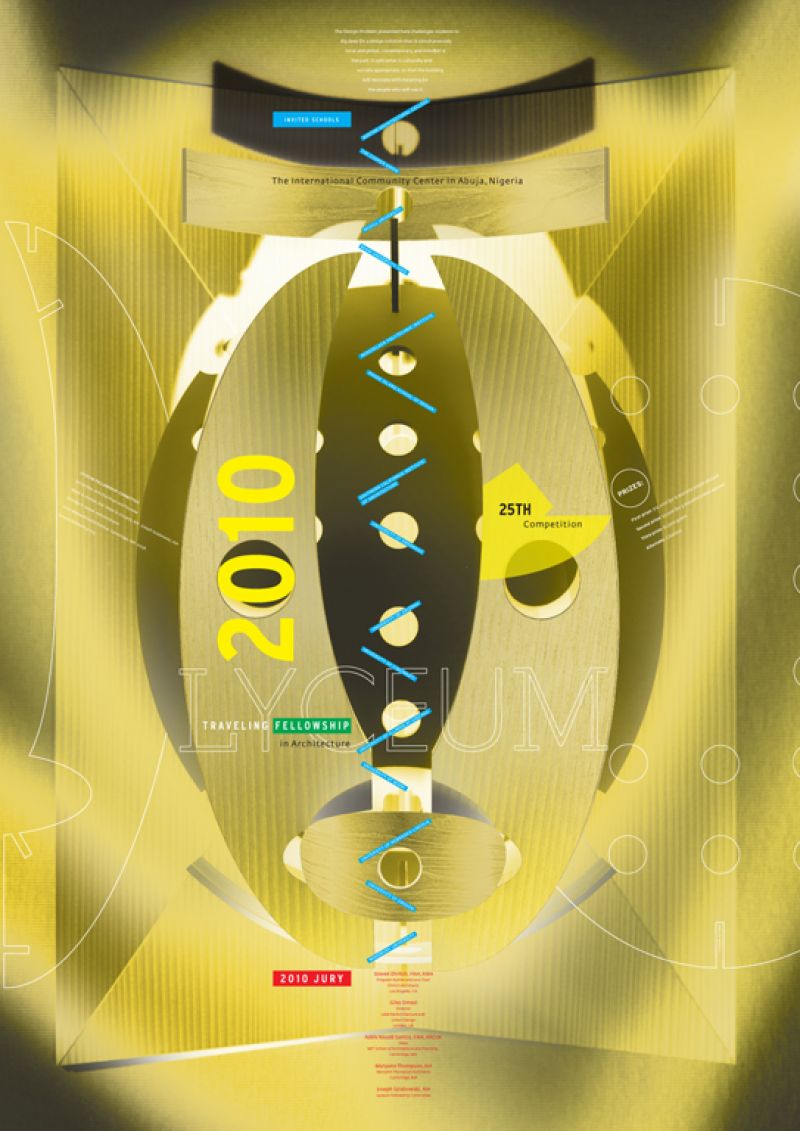 2010 Competition
The International Community Center in Abuja, Nigeria
2010 Competition Overview
This is a moment of great excitement and energy in Nigeria. Along with other Africans, Nigerians rejoiced over the election of Barack Obama. They eagerly anticipate how the new American president will deliver on his pledge to African nations to accelerate their integration into the global economy, promote democracy and fight poverty. A new generation of leaders, inspired by Obama's call for change, is poised to inherit the country.
Nigerians refer to their homeland, the most populous on the continent with 140 million residents, as "the giant of Africa." Abuja is the country's jewel, the repository of Nigeria's dreams for a better future.
A planned capital like Canberra and Brasilia, Abuja lies at the hilly crossroads between the heavily Christian south, with its tropical climate, and the savannah of the Muslim north. Combining the topography of both, it symbolically knits Nigeria's sometimes fractious population together.
The Design Problem presented here challenges students to dig deep for a design solution that is simultaneously local and global, contemporary and mindful of the past. It asks what is culturally and socially appropriate, so that the building will resonate with meaning for the people who will use it.
Jury
Steven Ehrlich, FAIA, RIBA
Jury Chair & Program Author
Ehrlich Architects
Los Angeles, CA
Giles Omezi
Director
Laterite Architecture and Urban Design
London UK
Adèle Naudé Santos, FAIA, ARCUK
Dean
MIT School of Architecture and Planning
Cambridge, MA
Maryann Thompson, AIA
Maryann Thompson Architects
Cambridge, MA
Joseph Sziabowski, AIA
Director, Lyceum Fellowship